---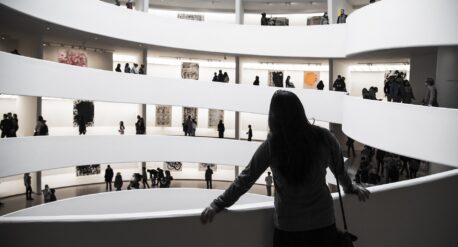 The last newsletter of the AccessCult project is available in 5 languages (English, Italiano, Lietuvių kalba, Slovenščina, Español) and 100%
¿What is INFAD?
The National Association of Evolutionary and Educational Psychology of Childhood, Adolescence, Elderly and People with Disabilities (INFAD) is a non-profit Spanish Association. 
It is constituted by numerous Spanish professionals of Psychology, all of them representatives of all Spanish universities and research institutions. It also has the participation of a large group of professionals from the European Union, especially from Portugal, Italy, France, and other Latin American countries. Its main purposes are teaching, research, and training, through everything that can contribute to a better collaboration in relation to the development of the human person and society, from the field of Psychology.
The means to carry out its activities, and the dissemination of them, is through the organization of meetings, forums, seminars, courses, symposiums and congresses, as well as other research and / or teaching activities, promoting the development of relevant research. 
INFAD releases several publications annually that collect and disseminate the most current research in the field of European Psychology. In particular, through the "International Journal of Developmental and Educational Psychology – INFAD: Journal of Psychology."
Since its official constitution in 1992, the INFAD Association has organized numerous scientific events (forums, seminars and congresses) in various Spanish and European cities.